Hey Guys!
I have no idea if anyone is still reading this, but I would like to extend my gratitude and appreciation(is that the same thing???) to all our customers who were not jerks, stupid, self entitled, and my LEAST FAVORITE; that guy(it's always a guy!) who acts like he's too cool for school.
LEARN TO SMILE, ***HOLE! When someone is nice to you and smiles, return the same courtesy! Anyways… We had very few people like that this year, and luckily, they aren't return customers, though I am sure they wouldn't want to return after we exacted bad attitude ourselves to spite them…. So THANK YOU EVERYONE! FOR BEING GREAT!!!
Seriously though; thank you to all our customers, friends and family who supported us and made life very enjoyable and fun. We wouldn't be here nor be happy if not surrounded by great people who are like minded.
Year Synopsis
I have to say this has been quite the year. With such a cold start and incredibly hot summer, we found ourselves doing even better than the previous year…
Because our shop is very much weather dependent, I found that to be very amusing. I am wondering how well we would do if the weather is optimal… I really feel that getting busier than this will just destroy us mentally, however; We were really up to our necks in repairs and sales. Good stuff, but it was really hard to keep a hold on everything. I definitely felt like we were on top of things for about 90 to 95% percent of the time, so I guess we did fair considering the madness. 🙂
Aside from that, we brought in a whole slew of different products, specifically the REDMAX and EGO brand. Also, some new hand tools from ARS as well as establishing ourselves as the distributor of California Trimmer. That was a great thing I felt because we were able to drop the price down considerably making it a bit more affordable. I truly believe that the prior price halted people from purchasing this machine previous years, so it's great seeing this mower fly off the shelf.
We have also added some new blood downstairs in the shop so if you ever have a chance to chat with them(hopefully not when their hands are full :P), get to know them and treat them well. Always remember courtesy, respect and appreciation go hand in hand. I have strictly told them downstairs to not help people with bad behavior.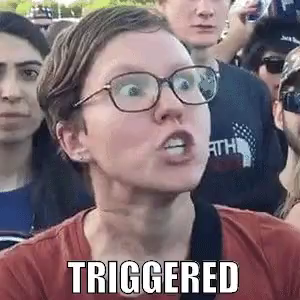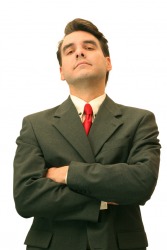 I guess this pretty much sums up the important things this year. 🙂
Things Of Interest Next Year
I believe battery powered units will make a bigger splash next year, but I have to say there is still a great flaw when it comes to commercial use. The products, though as good as they are, can still be vastly improved. the biggest issue is electrical components failing from water. Ego has probably the best warranty exchanges for any manufacturer on this planet, but it still doesn't mean it's perfect. It's getting there though. Battery time and power will unfortunately still be the drawback of these units… For the time being. 😀
We played around with shipping products this year and it actually worked out pretty well so we may expand on that some more. There has been some talk of making our site online so people can make some purchases… but then again, I see some trouble with that as well…
I mean, I've heard of some horror stories of annoying people who gripe about basically nothing and complain about so and so. I don't want nor need that, so that's one of the cons I really worry about.
Once again, thank you guys so much for making this shop good. Not great, but good ;). I wish everyone a happy Christmas and Happy New Year!!! Please be safe and enjoy your life! Your life was not meant to work your body and fingers to the bone!